Vanetta is 28 years old and is a mum of three. Amazingly, she's lost 7.5kg in JUST eight weeks by following our
8 Week Challenge
.
"I started the 8 Week Challenge on May 23rd 2022," she says.
"I started at 114.3kg, and I refused to weigh myself throughout because I didn't want to let my mind get caught up in the numbers. At the end of the first eight weeks, I dropped down to 106.8kg – I lost a total of 7.5kg."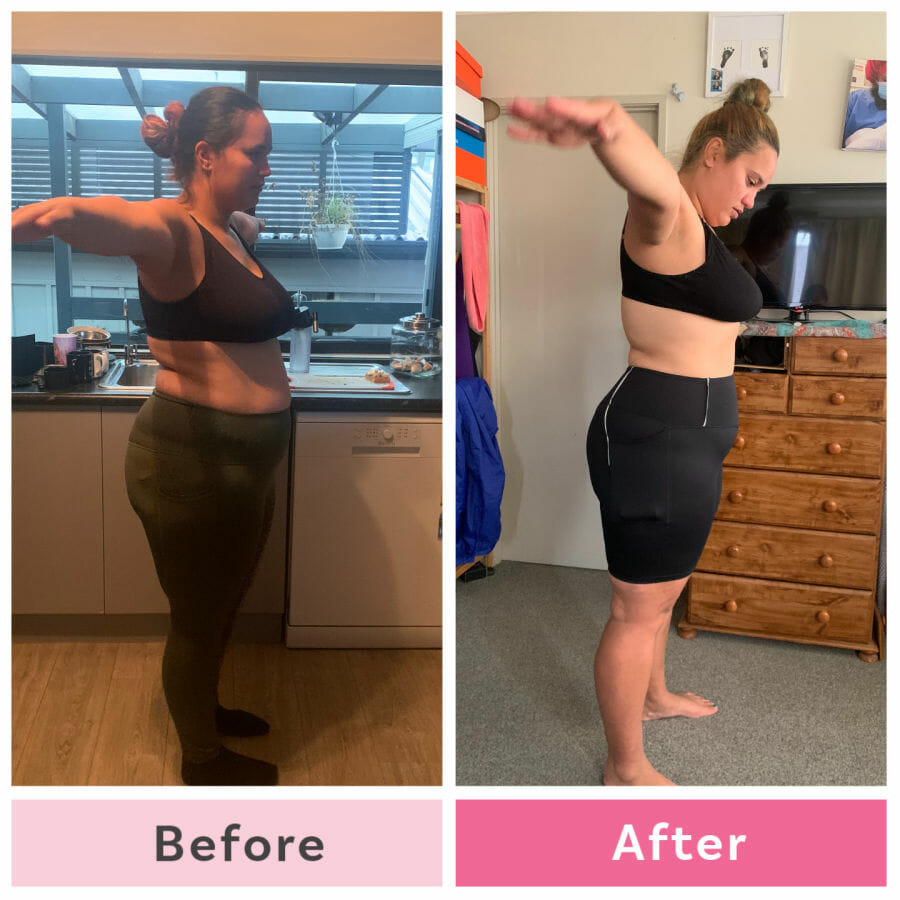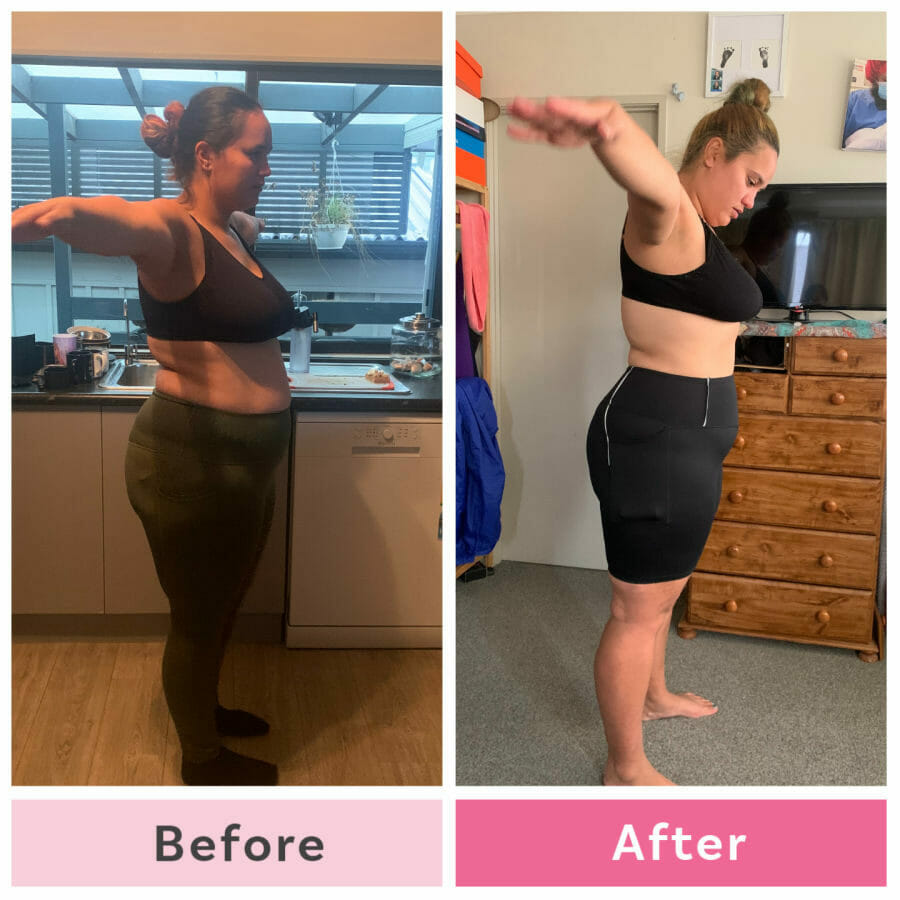 This INCREDIBLE mum has made a huge difference in just 8 weeks!
In fact, Vanetta says she was 130kg after she gave birth to her last child.
"I was at my largest my body was unfit, and I struggled to my better choices with food," she says."I didn't want to risk getting postnatal depression with all the overwhelming feelings surrounding my situation. 
"Deep down inside, I knew that exercise was something I'd never tried in my life. I was also able to stay home and do it.
"When The Healthy Mummy app said it was made for busy mums, they meant it, but it's super easy to find 30 mins in the house by myself to do something that I know is going to make me feel better for the rest of the day."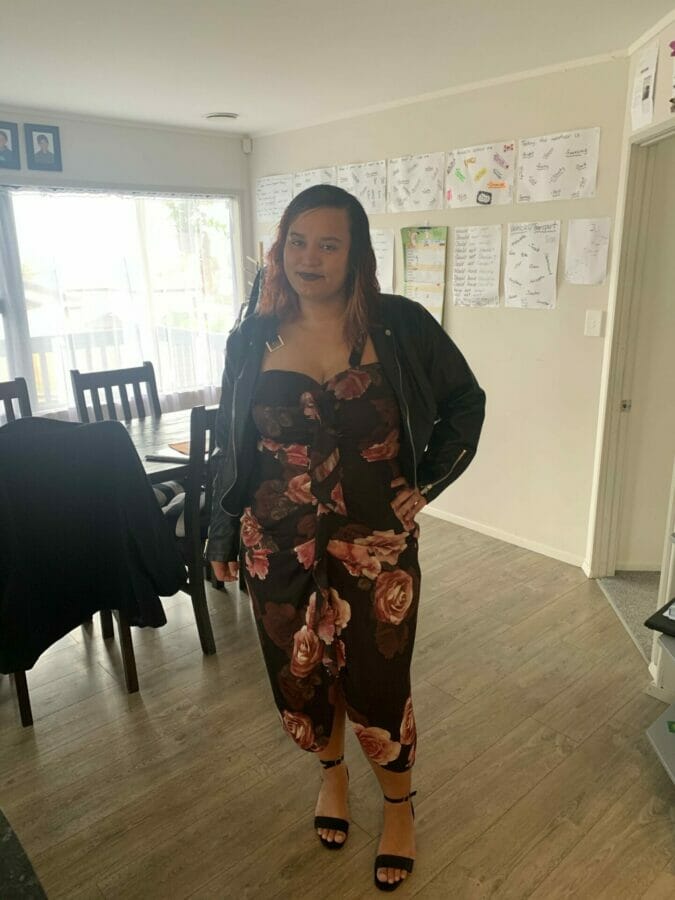 Vanetta's pledge
Remarkably, Vanetta says the biggest shift in the last eight weeks was her mental health.
"Even though I still have down days 90% of the time, my mind is clear and free and happy; physically, I'm able to balance," she says.
"Before I started this journey, I hadn't run more than 1km now, and I can finally run 1.5km without tiring out or running out of breath!
"My skin feels and looks amazing, and I feel stronger within my body but also within my confidence."
Best of all, Vanetta says she has Lifetime Membership to the app, and she will keep going.
"I'm able to stay in the comfort of my own home. I will keep pushing through and proving to myself that I can achieve anything as long as I'm consistent, I won't fail," she adds.
"I know for myself I really wanted this, so u have to find deep down in your core why you want this because it's easy to fall off if you aren't strong enough to push yourself through the hard times..but everything so far has been 100% worth it, and I refuse to look back.
"Do it for you. The best type of love is the love u have for yourself."
How to get started on the 8 Week Challenge
To Get Started, MAKE YOUR 8 WEEK PLEDGE HERE. Finally – if you have any questions check out our FAQ page HERE
GET INSPIRED BY RESULTS FROM THE 12 WEEK CHALLENGE HERE 
Download yours now or find it under My Offers in your account. This is where all your 8 week information is stored, if at any time you need it.
Join us on our 28 Day Weight Loss Challenge TODAY
Want to shift your baby weight but feel like you have NO TIME in your day to exercise and eat healthily? That's where the Healthy Mummy's 28 Day Weight Loss Challenge can help. Choose from our regular 28 day or rotational 8 week, 12 week or 6 month challenge options.
Our 28 Day Challenge entails: 
Home exercise routines (no gym needed) – with video instruction
Customisable and breastfeeding-friendly meal plans
Time-efficient exercises for busy mums – under 30 mins
Challenge combines Pilates exercises with interval and circuit training (HIIT)
Suitable for basic to advanced fitness levels.
Home to thousands of EASY-TO-MAKE recipes.
Read More about the 8 Week Challenge
Read More about the 12 Week Challenge
Read More about the 6 Month Challenge
Your Support Squad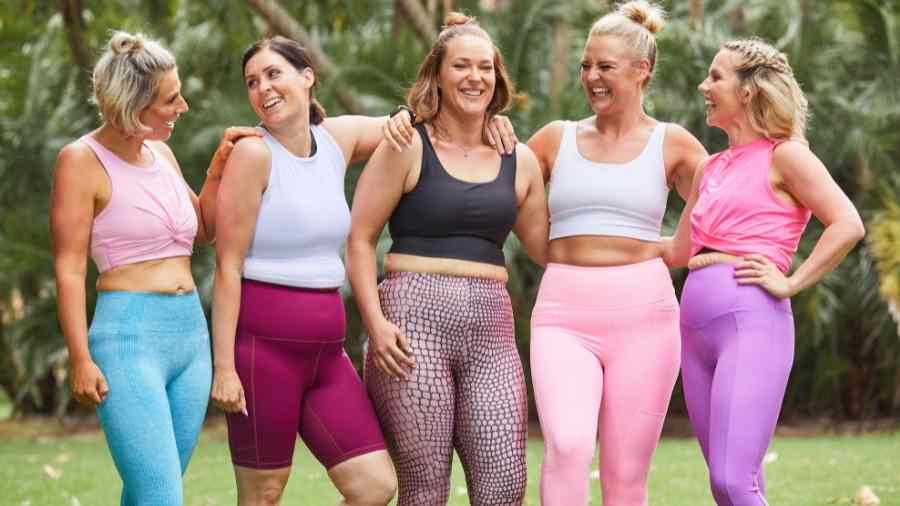 Our Challenge Support group connects you to like-minded mums across Australia on the 12 Week Challenge who offer 24/7 motivation, support and accountability so you can stay motivated and on-track! The secret weapon to your weight loss journey!
PLUS we will have lots of comps & prizes to be won!
REAL MUMS, REAL RESULTS, REAL SUPPORT FOR LIFE!