Are you ready to SMASH your health and weight loss goals in 2022!
Refresh and cleanse with the Detox Busting gap week, from Monday 22nd August to Sunday 28th August. Check out these helpful, Detox Blogs to get you prepped and ready to the next 28 Day challenge.
Make sure you're signed up for the next round of the 28 Day Weight Loss Challenge! It starts on August 29th 2022 with the theme 'Budget Challenge' and is full of delicious, healthy and budget friendly recipes. Sneak Peek coming soon!
If you're not a member, there's still time! Join here with this budget offer!
If you are feeling a little overwhelmed at the prospect of some serious lifestyle changes, don't be! We're here to help you through it every step of the way. Below you'll find a breakdown of the next steps so you can feel prepared and ready to SMASH Your GOALS!
See below how Kayla lost 4 kgs in just 28 Days!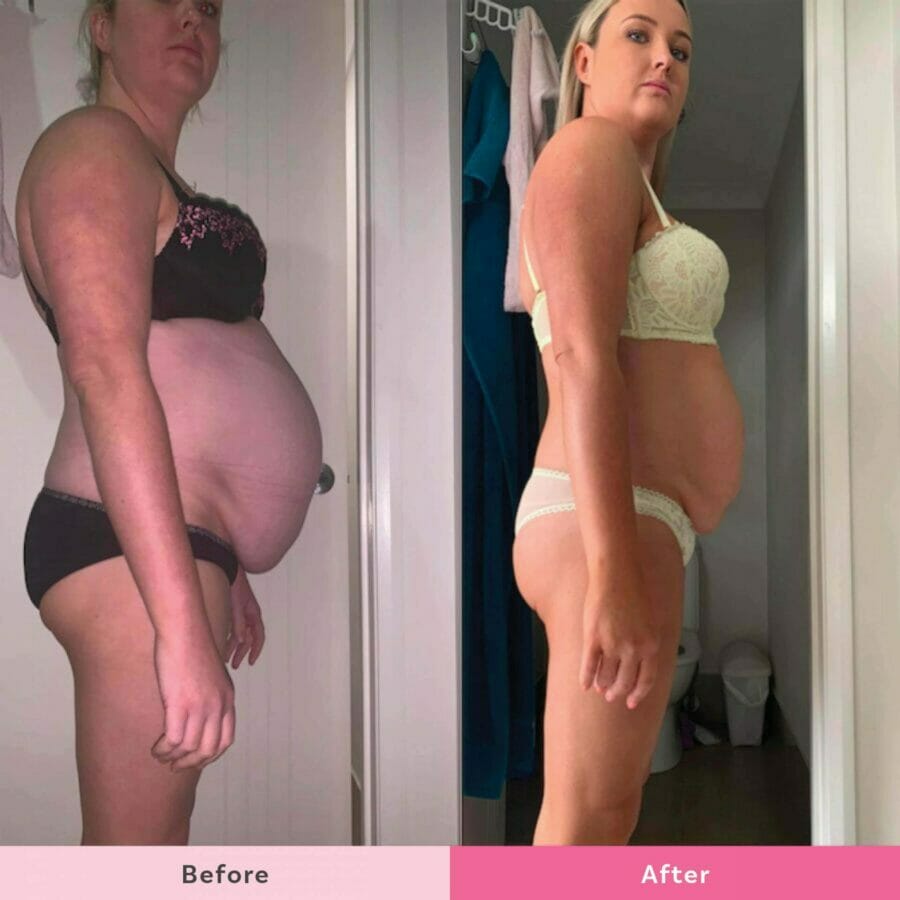 What's it all about!
The 28 Day Weight Loss Challenge has helped 100's of thousands of mums just like you lose weight and get on top of their health goals. It's amazing what can be achieved in just 28 Days and you could lose between 4 – 6 kilos. With the Healthy Mummy App in your hand, the 28 Day Weight Loss Challenge provides 28 days of customisable meal plans, at-home exercise videos, Wellbeing and Mindset videos, along with tools for you to track your progress.
You'll also have access to an extraordinary support network with other mums sharing their journey and supporting yours. We've also got a few other things, like a 28 Day Tool Kit, competition and prizes to motivate you and keep you accountable.
How do I prepare for the 28 Day Weight Loss Challenge?
1. Read through your FREE 28 Day Weight Loss Challenge Tool Kit (RRP $25)
This will have been sent to you with your order email confirmation and is jammed packed with all you need to set your goals for the month stay motivated and accountable on your journey. It has invaluable information that will set you up to succeed with tips, tricks and hacks to help. It takes you through in a step-by-step guide how to approach this challenge and you can keep referring to it along the way. You can also find the Tool Kit available for download on the My Offers Page on your account.
2) Measurements and Photo's
It's important when you begin that you know your starting weight, and have good photographs and measurements so you can accurately measure your progress during 28 days.
Remember that sometimes if you are toning up and gaining lean muscle, the scales might not move but you are in fact losing centremetres! This is very motivating and an important step in keeping you on track. Remember to log your measurements in the Healthy Mummy App.
While the scales won't always tell you the whole story, good before and after photo's often will!
Get these 8 tips to take before and after photo's that will show case your success.
3) Set realistic Goals
And make sure they are SMART goals – get our tips for how to set SMART goals HERE.
Your goals may centre around ensuring you stick to your healthy eating plan, and regular exercise. Once you've worked out your goals, make sure you plan a reward for achieving them and choose little rewards that are going to keep you on track with your healthy lifestyle
4) Tell us your 28 Day Goal for your chance to WIN!
Tell us your goal and you could WIN an AWESOME Ultimate Healthy Mummy Prize Pack valued at OVER $700!!!
Not only that, you'll have the opportunity to win $1000 at the end of the Challenge!!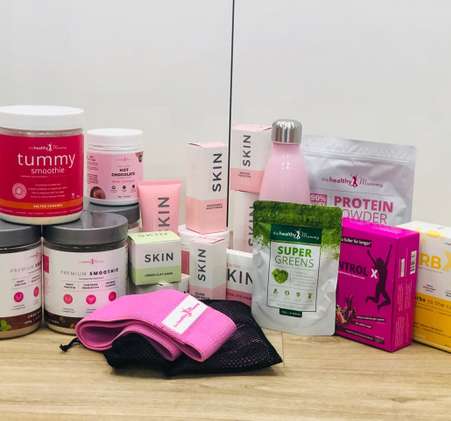 Have a real think about what you will commit to during the 28 Day time frame and PLEDGE IT! it doesn't have to necessarily be a number on the scales, it could be how you want to feel, or how you're going to achieve your goal.
It could be things like:-
I want to start walking 10,000 steps a day;
I want to fit better in my clothing;
I want to feel more confident in a swimsuit;
I want to have the energy to play with my kids;
I want to commit to drinking 2 litres of water a day.
Write it down or take a screenshot, so you can refer to it throughout your journey.
If you haven't already done so you can pledge your goal here
5. Planning and Meal Prepping
One of the best things about the Healthy Mummy App is that it does all the healthy meal planning for you. Your weekly meal plan for the following week will be in the app every Wednesday.
You can set aside 15 minutes each week to customise the meal plans to suit you, then your shopping lists are prepared and you're ready to go! All the meals in the Healthy Mummy App have been created with busy, time-poor mums in mind. They're easy to prepare, healthy, and family- and budget-friendly. Set aside an hour or so at the beginning of the week and then maybe another timeslot mid-week to do some meal prep and get you ahead.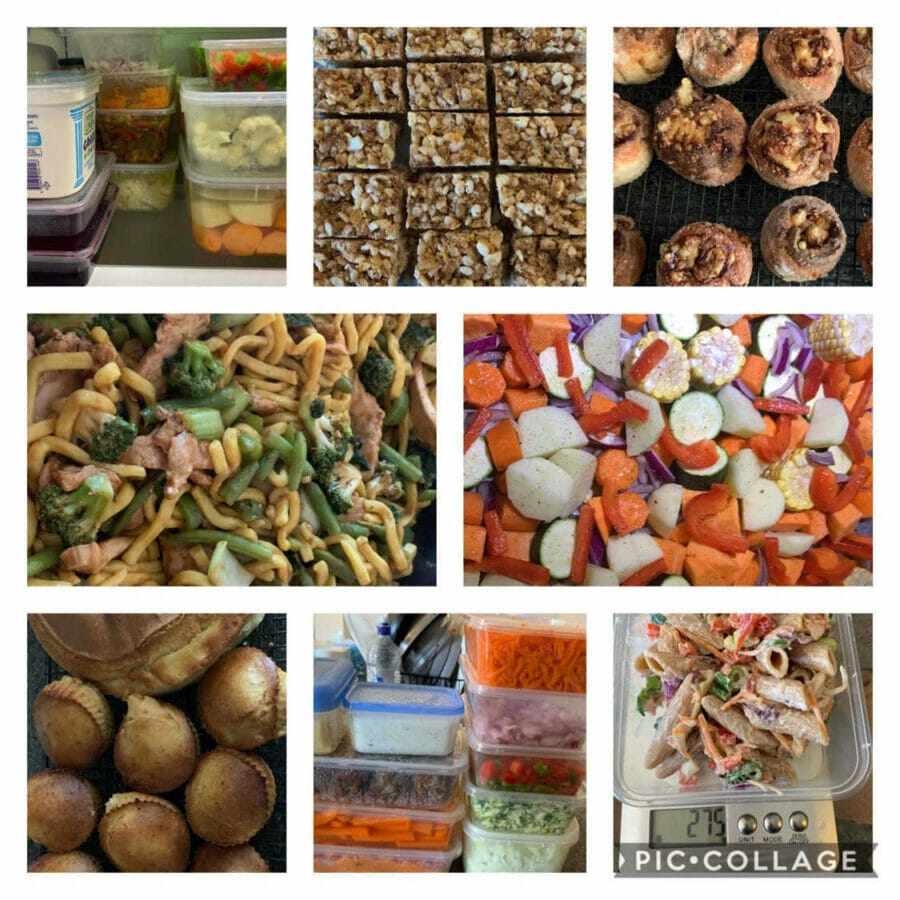 If you've never meal prepped before you might feel a little overwhelmed by how it all works but it really doesn't need to be complicated. Meal prepping has helped so many mums get ahead and really does save you time in the long run.
No more cooking in the kitchen every single day – Cooking in batches means you have meals ready to just grab and reheat
Money saving – Buying your ingredients in bulk is often much cheaper. Every little bit of money saved is money in your pocket.
Helps you avoid temptation – Having a collection of pre-prepared healthy meals means when you're tired and hungry, you're less likely to grab a quick and often unhealthy option.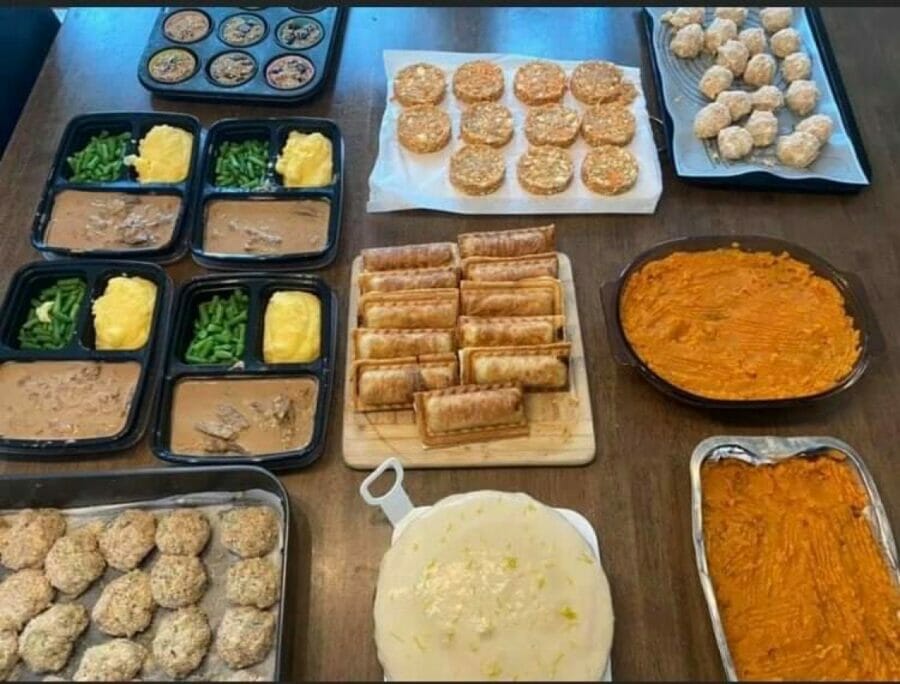 See the ultimate meal prep guide for mums who don't know where to start. 
6)Take advantage of some of the amazing Healthy Mummy Weight Loss Products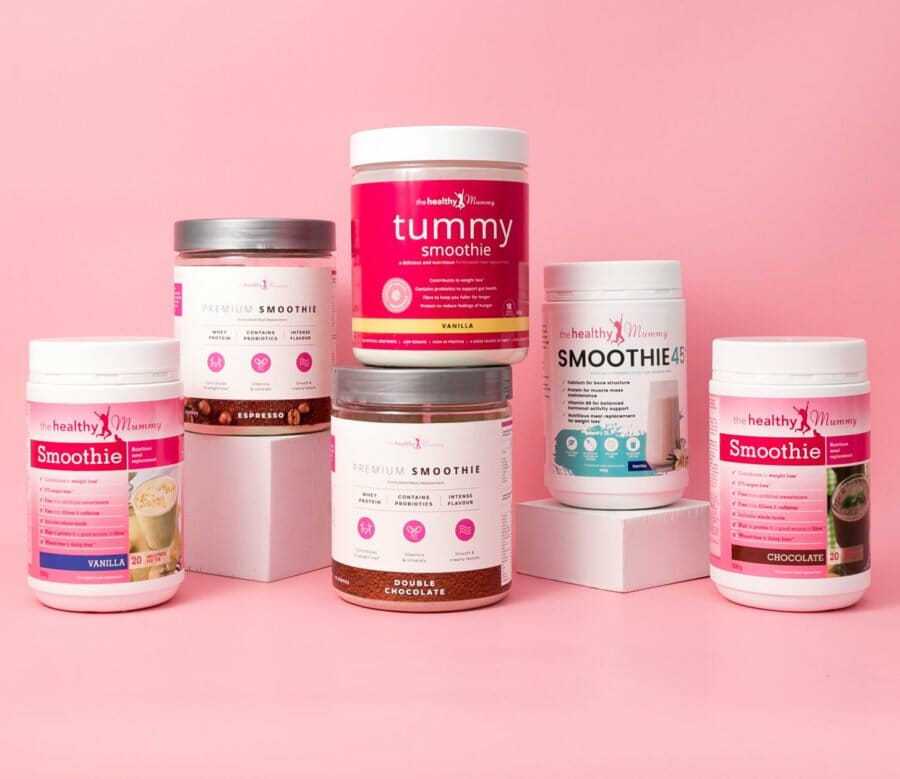 The Healthy Mummy has a range of incredible products available to help you on your weight loss journey.
The Healthy Mummy's range of meal replacement smoothies has been helping mums lose weight for over 10 years. Mum's swear by them!
To find the right smoothie to suit you, see our ultimate Smoothie guide here.
Not only that, we also have a range of protein products, snacks, supplements and products to aid weight loss like 'Sugar X' and 'Control X.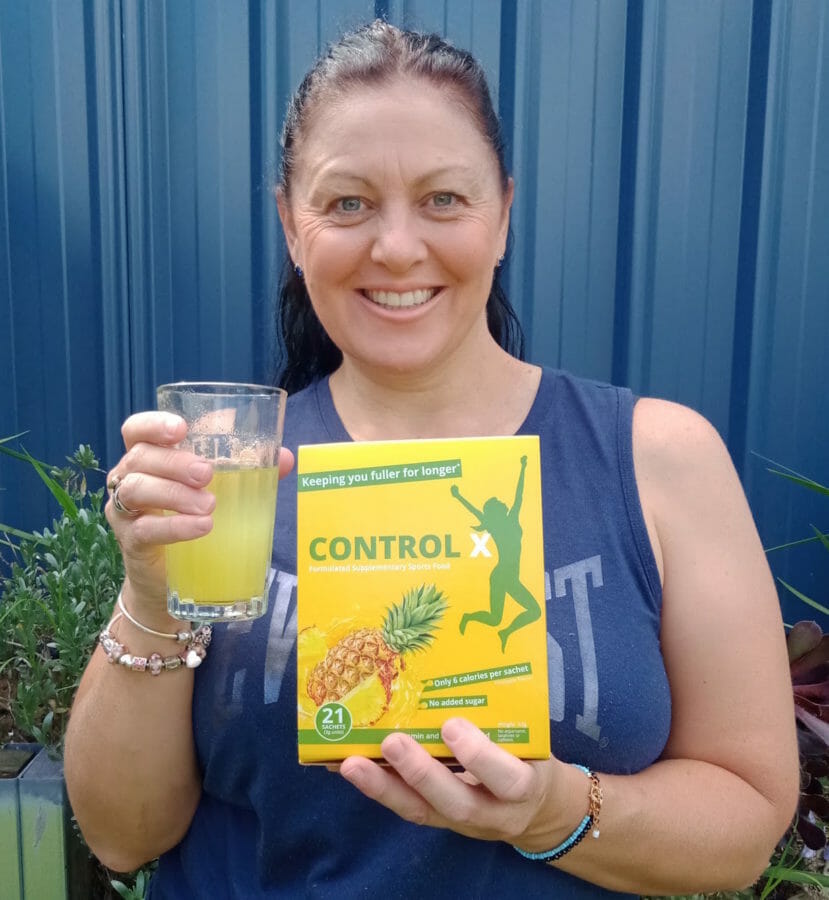 7) Have an exercise plan
If you're new to exercise or working out, the 28 Day Weight Loss Challenge is the perfect time to start a workout plan to ensure you get to your goals. Exercise and movement not only help us to burn calories, but it can also trigger weight loss and have so many positive effects too.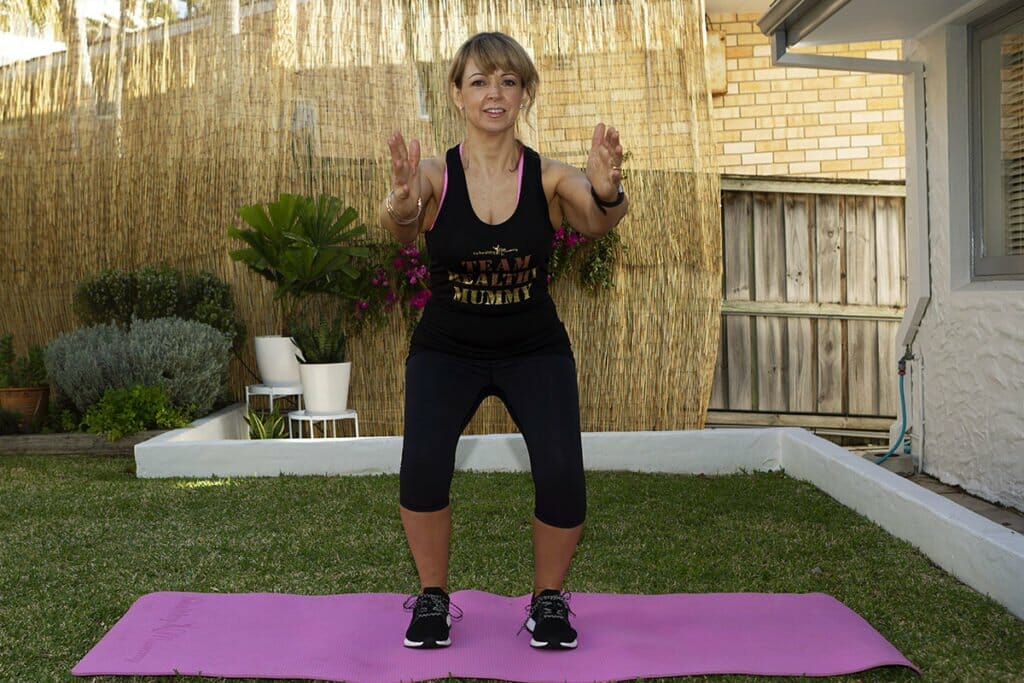 The Healthy Mummy App includes more than 500 exercises plus full-length guided video workouts that can be completed at home or on the move and you can also track all your workouts in the App.
Whether you decide to get up first thing to get your workout done, or even when the kids are in bed, make sure you take some time in your day to get active.
8) Get to know your Healthy Mummy App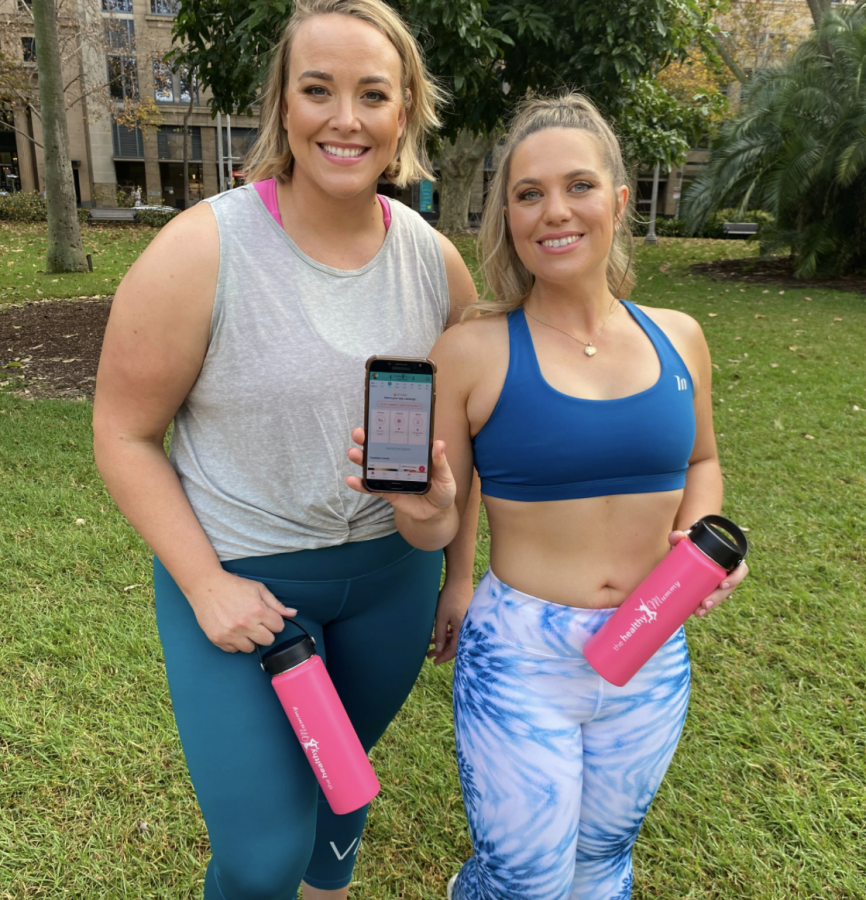 During the 28 Day Weight Loss Challenge, your Healthy Mummy App will be your best friend. It literally is your meal planner, fitness trainer, motivator, calorie and fitness tracker in one awesome app in the palm of your hand.
Take some time before the challenge to get to know the app features like how to customise your meal plan and track your progress.
You'll find some awesome articles to help you here 
9) Get support from mums just like you
The  28 Day Weight Loss Challenge has an incredible community of mums in a Private Support Group where you can talk to other mums just like you. There is guaranteed support and motivation in this group, as well as accountability. This is a space where you'll be able to ask questions, get practical advice, see other mums successes and struggles and will be an integral part of your journey.  Amazing things happen when women support each other!
Still have questions about the 28 Day Weight Loss Challenge?
Check out what can be achieved in just 28 Days!!
Brittany has lost 6 kilos in just 28 Days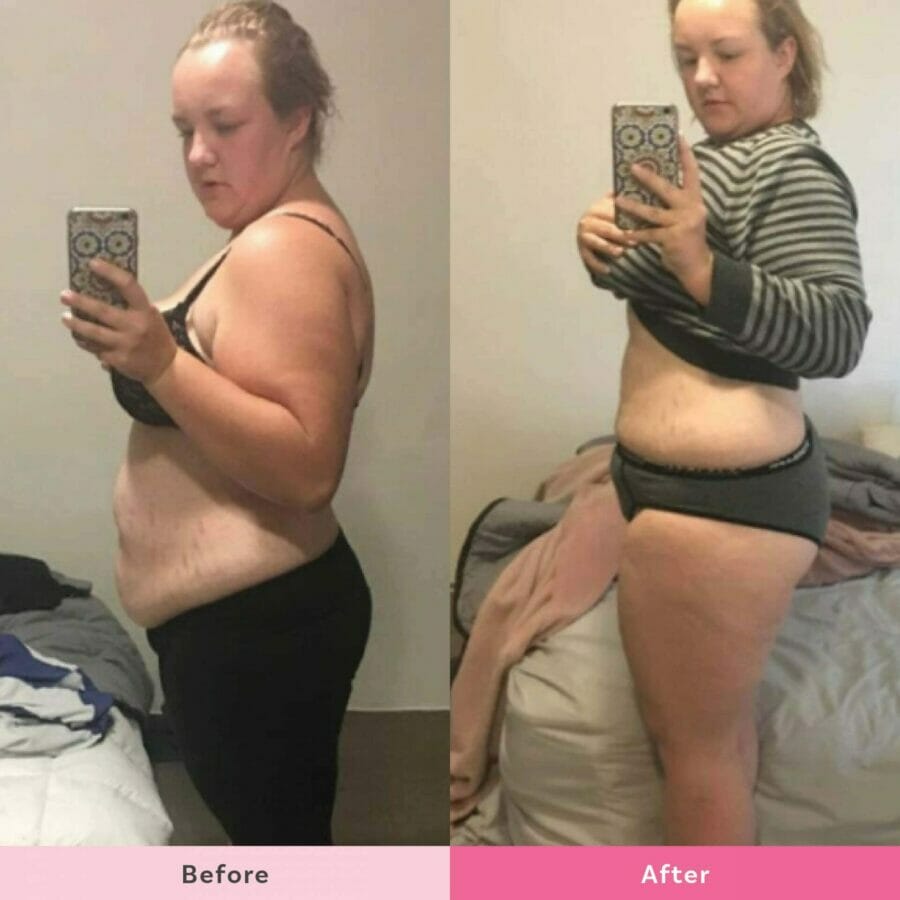 Brittany says, 'I have lost 6 kilos! I stuck to my meal plan and just kept pushing through on hard days and cut sugar out leaning on The Healthy Mummy treats when I craved something sweet. I feel amazing and completely de-bloated. I'm so excited to see what my body is capable of doing.'
Kayla lost 4 kilos in just 28 Days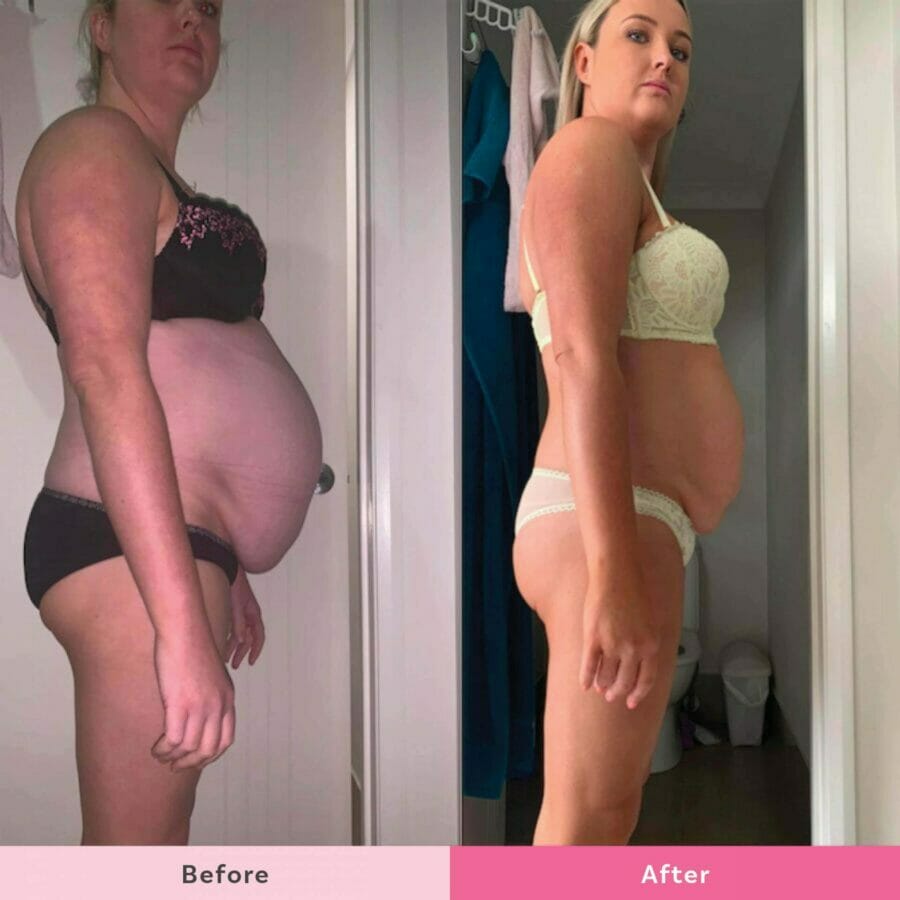 Kayla says "I've only lost 4kg so far but can see such a difference already, especially with my bloating which I am prone to."
"I already feel like I have more energy and am generally in a better mood. The kids are loving all of our extra walks and park stops and my daughter likes to join in with the 28 Day Weight Loss Challenge Workouts.
Elyse has lost 10 Kilos in 28 Days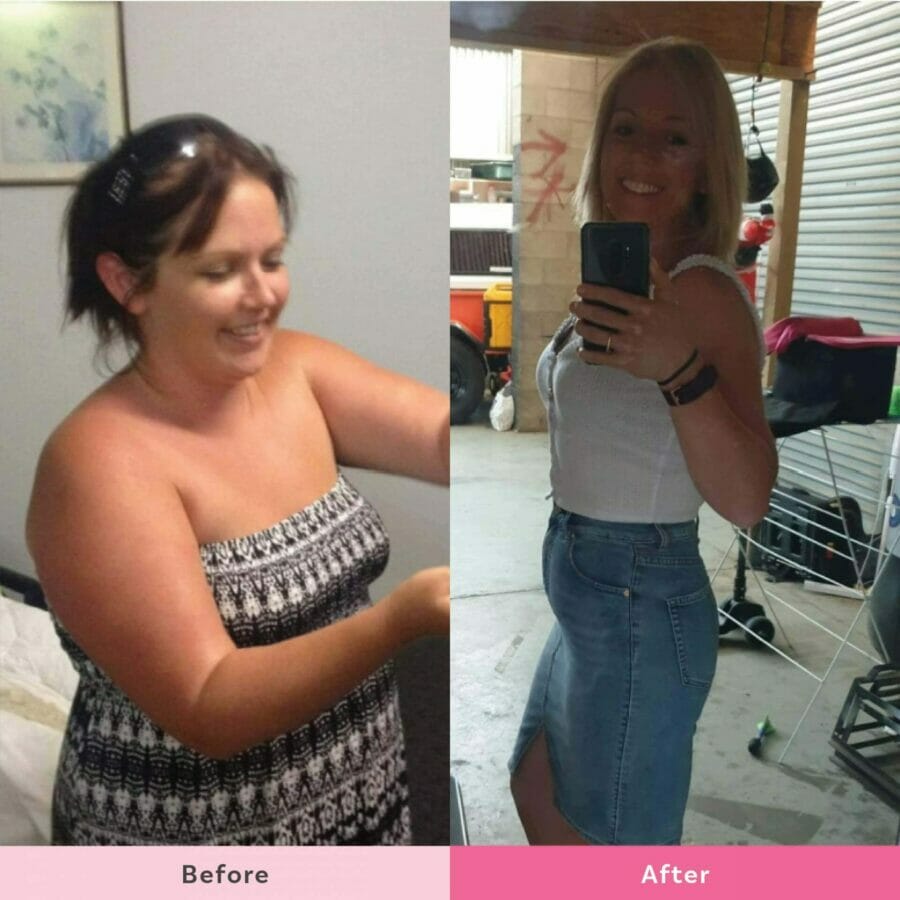 Elyse says, 'My overall health has changed completely! I no longer wake up with sore joints or exhausted. I'm fit and healthy and love life. The physical change in my body is becoming toned, my skin is clear my hair has stopped falling out and I look and feel younger."
Amelia has lost 6 kilos in 28 Days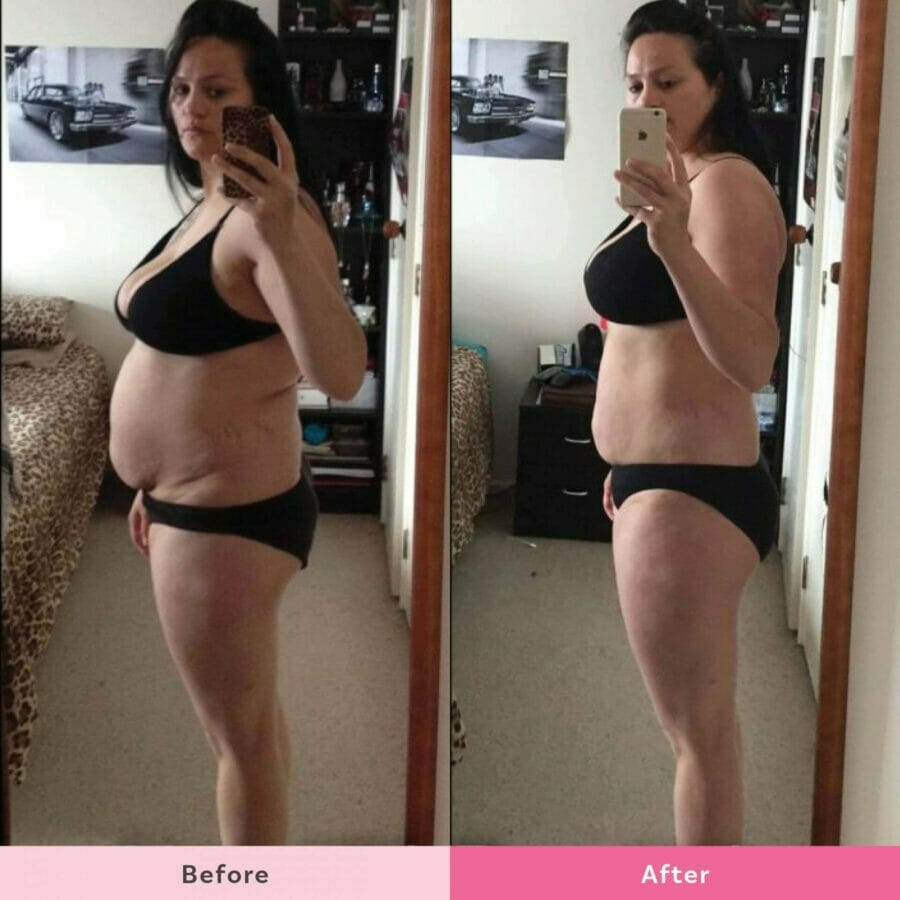 Amelia says, 'What I enjoy most about being a Healthy Mummy is having the support of our founder and sharing my experiences with likeminded women.  It is a fantastic tool and has made me aware of what I'm putting in my system versus my energy requirements and I love the Smoothies!'